Indianapolis, Indiana 5 - 20 - 2001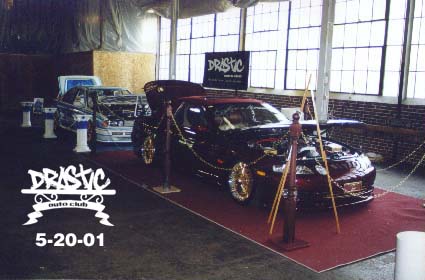 Drastic cars "Lextasee" & "Stigmata" at the Lowrider Magazine show - Indianapolis, Indiana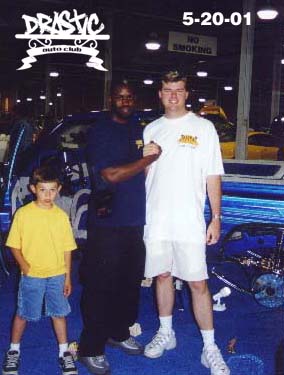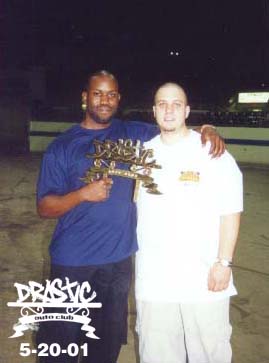 Big Bean with USO members Gary and Jason.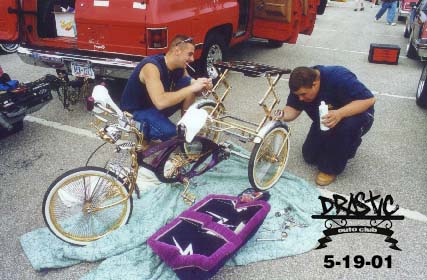 Ant and Angel setting up "Your Worst Nightmare" trike at Indy
which took 1st place sweepstakes, best engraving, best plating & best upholstry.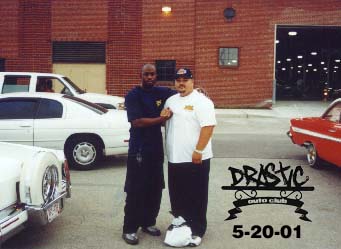 Bean and Jae from USO / VP & VP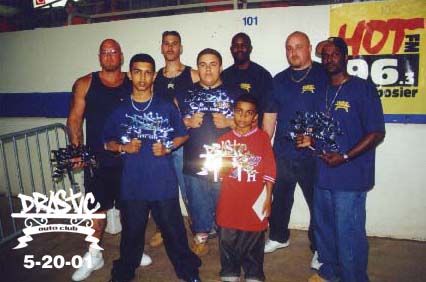 Drastic at Indy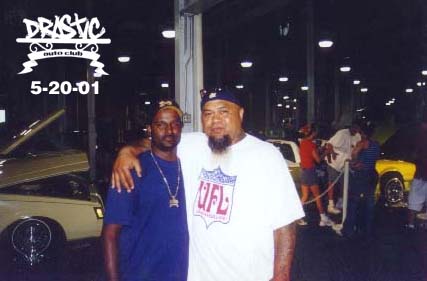 Marv & Kita / Drastic & USO founder
Thanks to USO for showing us so much love !!!