"LEXTASEE"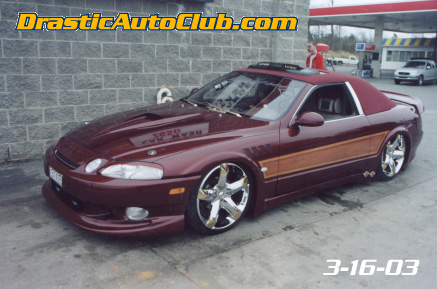 1996 Lexus SC300

Featured in LOWRIDER Magazine November 2000 Hydro Set-Up of the Month

Featured in STREET CUSTOMS Magazine December 2000

Featured in LOWRIDER Magazine March 2001

2000 Drastic Member of the Year
Custom hand made kit and airbrushed wood panels.

New Paint and Rims ... AGAIN !

New Rear Spoiler

Added Hood Scoop & New Front Kit

New ragged wing, sittin' on dubs & trunk mural for 2002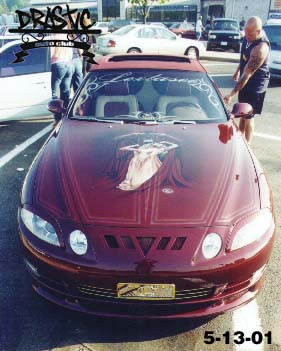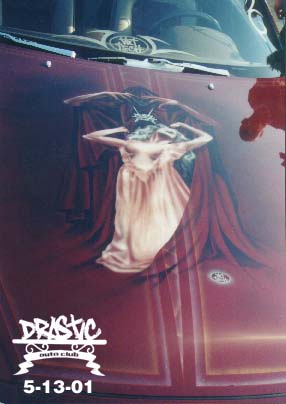 Hood Mural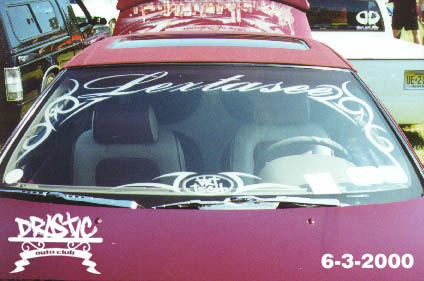 Sandblasted windshield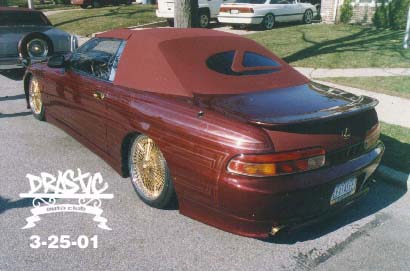 Ragged out! Blocked out side windows with Lexus logo
sittin on 18" chrome & gold knock offs
Gold and Silver Pearl Fade away patterns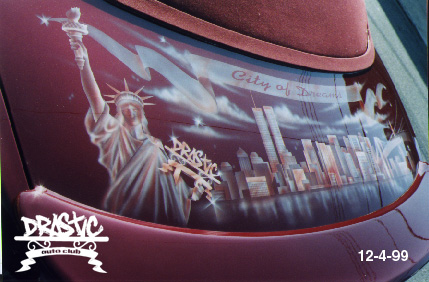 Trunk mural "City of Dreams"

Hydro Set-up

Featured in LOWRIDER Magazine November 2000 Hydro Set-Up of the Month

Wall of Speakers